Music at Gladstone is taught using the principles of Zoltan Kodaly.
Here is an edited blog post that explains it well:
By Jen Teh, Founding Director of Hush Little Baby Early Childhood Music Classes
In the music education community, "Kodály" (pronounced koh-dye) can be a term used without a great deal of explanation. Those who are "Kodály" music teachers often are so firmly embedded in the philosophy and methodology behind what we do that we forget to take a step back and explain just what it means to people whose children are in front of us.
So what exactly is Kodály music education, and how does it work in early childhood? And what's with the weird name?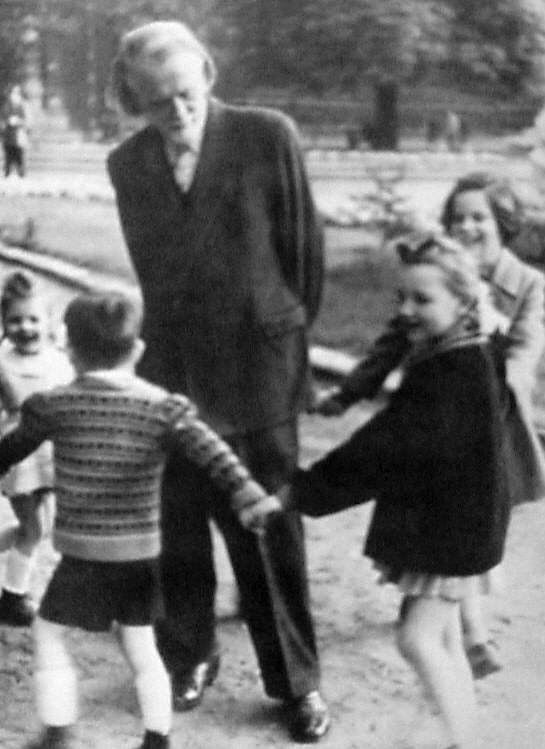 Zoltán Kodály was a 20th Century Hungarian ethnomusicologist, pedagogue, composer and philosopher. He did a great deal in his lifetime – too much to summarise in just a few sentences – and this included his tireless work toward reforming Hungarian music education. Underpinning this work was a set of principles upon which Kodály teachers base their work today, including that:
Music should belong to everybody
Music education should begin as early as possible in a child's life
Music should be taught in such a way that it is a joy for the child
Those who are teaching the very youngest of children must be the very best musicians and teachers
The singing voice is the very best instrument for a young child to learn to use
Children must be given an opportunity to develop a 'musical mother-tongue' in the same way that they learn their own mother-tongue spoken language

The fundamental principle that underpinned so much of what Kodály did was that music education should not only belong to those privileged enough to be able to afford it. (We) firmly believe that every child has the right to an outstanding music education.
When questioned about the best time to bring music into a child's life, Kodály answered, "Nine months before the birth of the child", and then later revised his answer to, "Nine months before the birth of the mother." We bring music into children's lives as early as possible. 
When children are engaged in (our) classes, they are learning in so many ways – but they are always learning with joy, through play. As they dance and move to favourite songs, children use their whole bodies to develop strength, co-ordination, body awareness and balance. The much loved songs and rhymes we use are ordered, sequenced and repetitive, promoting language development and exposing children to a broad vocabulary. While playing a game, children are given opportunities to develop expressive and social interaction skills in a safe environment. Children experience and explore beat and rhythm by using their bodies, their voices and their ears, and are empowered to discover and use their own voices as they sing songs carefully selected for young voices. As they sing, move, dance and play in our classes, their synapses are firing and neural pathways are being strengthened.
Hush Little Baby is not a franchise. As Founding Director I personally handpick the finest musicians to teach our program, then work closely alongside them to ensure that our music classes continue to be exceptional. All of our teachers have tertiary qualifications in music, and are exemplary singers. Because the singing voice is the foundation for early childhood music education it is vital that our teachers produce a beautiful, perfectly in-tune sound for the children to model their own voices on. Music in our classes is performed live, without backing tracks. Occasionally our teachers will accompany themselves and the children by playing a live instrument, but the vast majority of songs are unaccompanied, allowing children and caregivers to find their own voices easily and confidently. We choose songs and keys that are perfectly tailored to children's ages and stages of development, and when we incorporate tuned and untuned percussion instruments we ensure that they are the perfect size for little hands.
Much like a child's linguistic mother-tongue – their first language – a child's musical mother tongue is determined by their family, their home and their cultural heritage. Songs should be passed down orally and aurally from one generation to the next, to ensure that the musical mother-tongue continues to live on. Regardless of whether or not parents are attending music classes with their children, (we empower) parents and caregivers to sing to and with their children. (We) do this by making sure that what we do in (our) classes can be replicated at home. (We) minimise the use of 'props' and maximise the use of the two tools that go home with all our families: hands and voices. All resources that (we) do use are purposeful, age-appropriate and designed to bring fun and joy to learning without overstimulating the children. It is important to us that music is woven into the tapestry of children's lives, and not limited to the time that they are in music classes.
Kodály once stated that the characteristics of a good musician are a well-trained ear, a well-trained mind, a well-trained hand and a well-trained heart, and that all four must develop together, in constant equilibrium. It might also be said, though, that these characteristics should be considered to be those of a good human being. When a child is given the opportunity to grow through music, they have a better chance at becoming an empathetic and socially aware adult. I believe that through our classes, Hush Little Baby can help to change the world, for the better, one child at a time. And that is what 'Kodály music education' means to me.